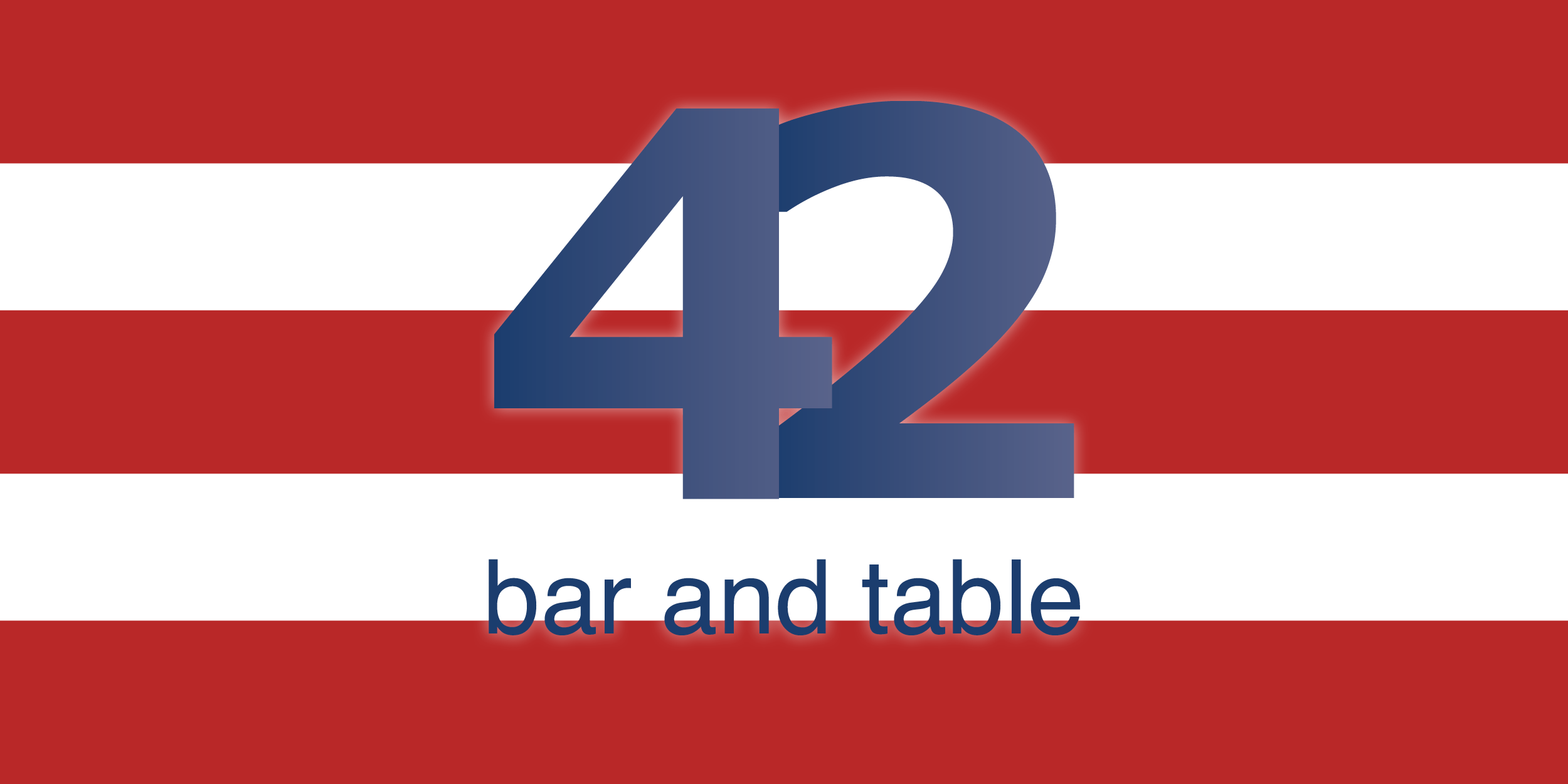 COVID-19 UPDATE:
With concern for the health and safety of our patrons and staff, we have implemented additional safety protocols.
Based upon guidance issued by the CDC, anyone entering the Clinton Center must wear a mask while indoors, regardless of COVID-19 vaccination status, except when eating or drinking.
Beginning Monday, August 2, patrons will need to be fully vaccinated and must show proof of vaccination (physical vaccination card or photograph thereof) before entering the restaurant. "Fully vaccinated" means at least 14 days after your final dose of an FDA authorized COVID-19 vaccine. Reservations will be required and can be made via OpenTable or by calling (501) 537-0042.
Lunch
Monday through Friday: 11 a.m. – 2 p.m.
Dinner
Thursday through Saturday: 4 p.m. – 9 p.m.
Brunch
Saturday and Sunday: 11 a.m. – 2 p.m.
Use OpenTable to make your reservation now! For parties of five or more, please review our large party policy here. For more information call 501-537-0042.
Daily Specials
Monday October 25, 2021
Daily Soups 
Truffle Mushroom Bisque
Green Chili Pork
Daily Specials
Chicken Pesto Panini
Grilled Chicken, Pesto Aioli, Lettuce and Tomato on White Bread
$10
Ham and Mushroom Quesadilla
Sautéed Mushroom and Cheddar on Honey Wheat Tortilla with Sour Cream, Pico de Gallo, Salsa and Tomatillo
$12
Desserts
Flourless Chocolate Tort
Key Lime Pie
Cheesecake
Vanilla Bean Creme Brulee
Chocolate Mousse
Churros with Ice Cream
Lunch Menu
Dinner Menu
Drink Menu
Brunch Menu
Sign up to receive our Daily Specials email!
Catering & Office Delivery
42 bar and table offers a variety of options for your dining needs. The chefs at 42 bar and table can create a one-of-a-kind menu featuring farm fresh and locally-sourced ingredients.
From downtown lunch delivery to catering for your office parties, business luncheons, wedding receptions, and private dinners, we'll bring the food directly to you.
The Clinton Presidential Center is the premier venue in Central Arkansas for any occasion, and we promise to leave you and your guests with a lasting impression. Perfect for private luncheons, dinners, wedding receptions, business meetings, and lecture, the Center boasts more than 10,000 square feet of unparalleled event space for any event.
Browse Venues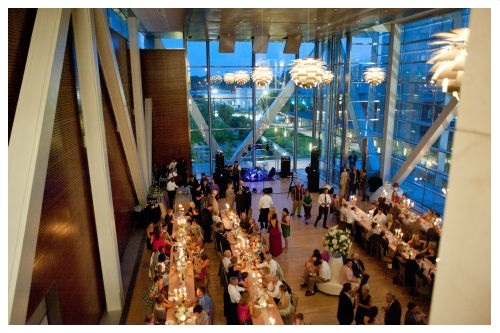 The Great Hall and Terrace is the premier event venue at the Clinton Center. With more than 5,000 square feet, its 40-foot ceiling and glass walls give an unforgettable panoramic view of downtown Little Rock. The Great Hall is equipped with a state-of-the-art audio visual and lighting system, including a 12,000-lumen projector and 25-foot floor-to-ceiling projection screen. With the touch of a button, translucent sun and black-out shades over the glass walls turn the Great Hall into a perfect environment for video conferencing, movie premieres, and multimedia presentations.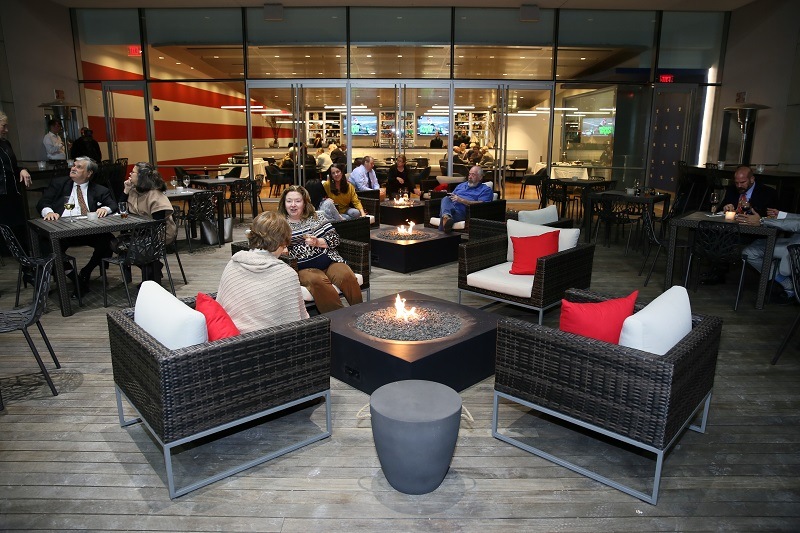 42 bar and table, the Clinton Center's onsite restaurant, is the ideal setting for an intimate event. 42 bar and table is located on the northern edge of the facility and its 2,000 square feet offers beautiful views of the Arkansas River and the Clinton Presidential Park Bridge. The restaurant also features a river view terrace, where modern architecture and natural beauty converge.
The beautiful Clinton Presidential Park sets a charming scene for outside events. Surrounded by oak trees and flora native to the area, the park is a picturesque wedding venue or a lovely cocktail reception. If you're dreaming of an outdoor venue, and would appreciate access to a world-class facility, look no further than the Clinton Presidential Park.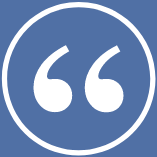 The new 42 bar and table space is absolutely beautiful. Easily one of the top restaurant spaces in town.Rock City Eats
1200 President Clinton Avenue
In the Clinton Presidential Center
Little Rock, AR 72201
501-537-0042