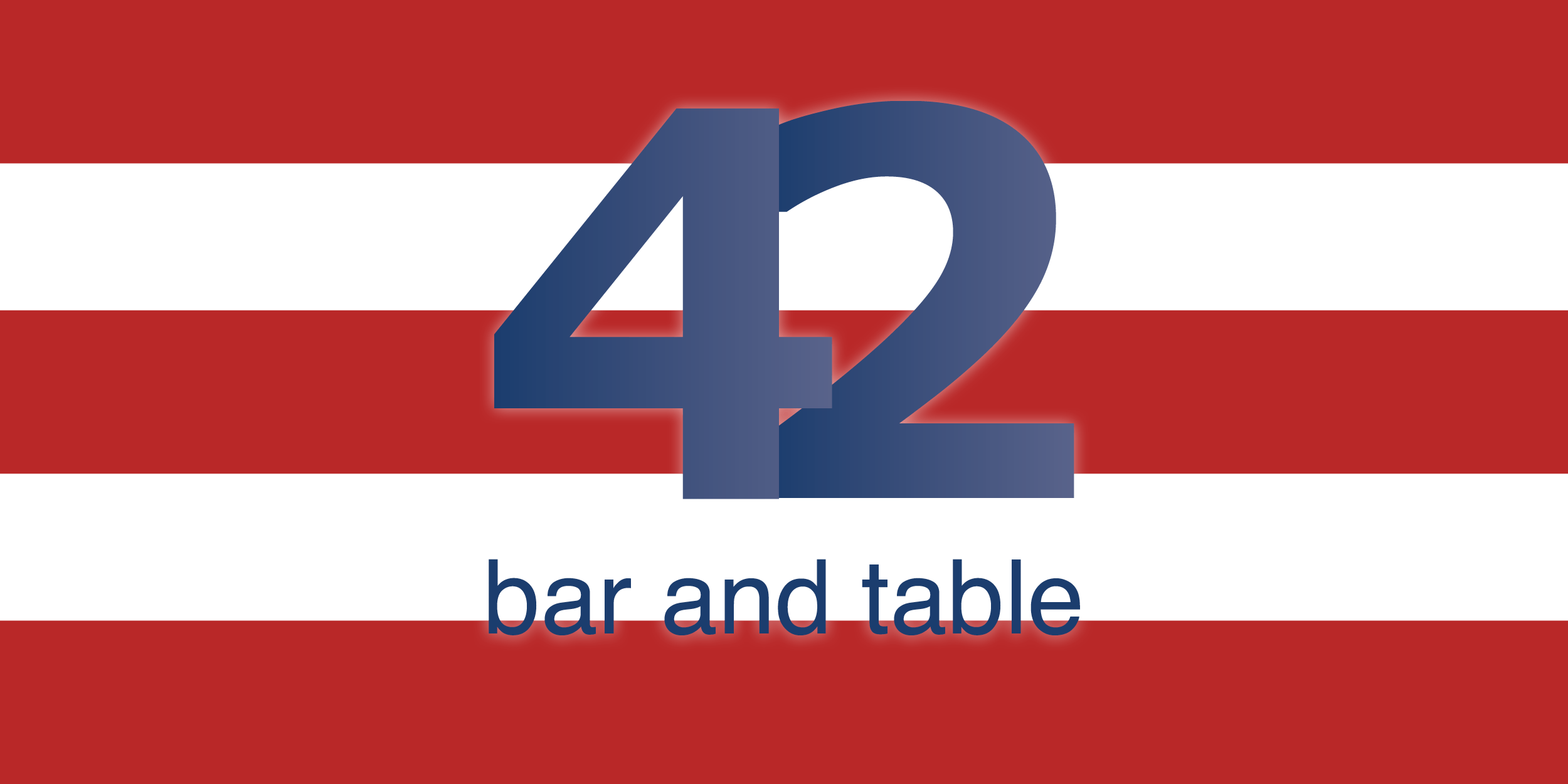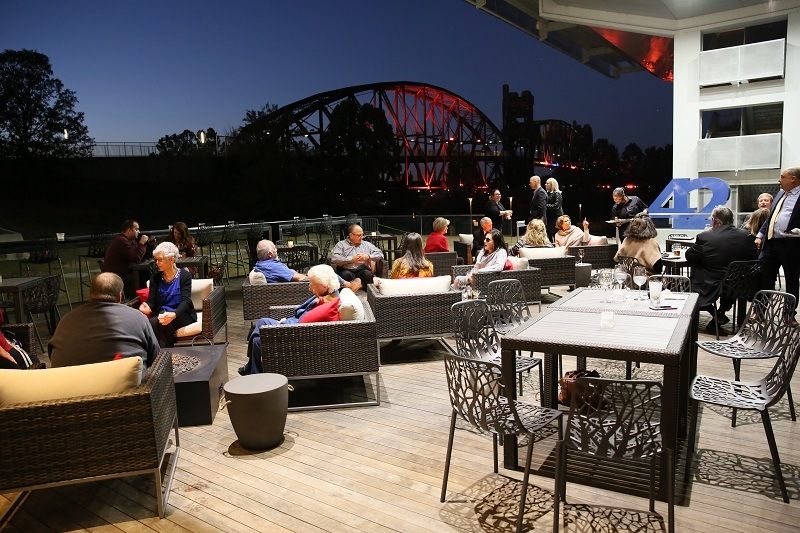 42 Bar and Table
Featuring unparalleled views of the lighted pedestrian bridge and a menu with a delicious blend of local favorites and internationally-inspired cuisine, 42 bar and table provides a presidential experience for every guest.
Lunch
Monday through Saturday: 11 a.m. – 2 p.m.
Dinner
Thursday through Saturday: 5 p.m. – 10 p.m.
Bar Hours
Thursday through Saturday: 4:30 p.m. – 12 a.m.
FREE VALET PARKING FOR DINNER GUESTS! The valet station is located in Celebration Circle.
Please call 501-537-0042 for more information.
Join us for Happy Hour!
Thursday – Saturday Evenings
4:30 p.m. – 6:30 p.m.
Fried Catfish Platter
Served with Hushpuppies and House Cut French Fries, Served with Tartar and Cocktail Sauce
$12
Greek Tenderloin Sliders
House Ground Tenderloin with Lettuce, Pickle, Tomato, Onion, and Feta Cheese
$10
Caprese Panini
Fresh Mozzarella, Basil, Sliced Tomato with Balsamic Reduction on Sour Dough
$9
Daily Soups
Pork and White Bean Soup
Southwest Sirloin
Lavender and Carrot Bisque
Sign up for our daily specials.
Catering & Office Delivery
42 bar and table offers a variety of options for your dining needs. The chefs at 42 bar and table can create a one-of-a-kind menu featuring farm fresh and locally-sourced ingredients.
From downtown lunch delivery to catering for your office parties, business luncheons, wedding receptions, and private dinners, we'll bring the food directly to you.
The Clinton Presidential Center is the premier venue in Central Arkansas for any occasion, and we promise to leave you and your guests with a lasting impression. Perfect for private luncheons, dinners, wedding receptions, business meetings, and lecture, the Center boasts more than 10,000 square feet of unparalleled event space for any event.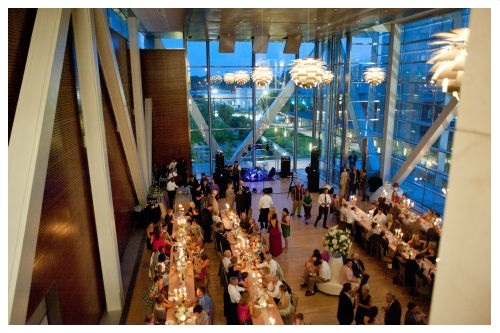 The Great Hall and Terrace is the premier event venue at the Clinton Center. With more than 5,000 square feet, its 40-foot ceiling and glass walls give an unforgettable panoramic view of downtown Little Rock. The Great Hall is equipped with a state-of-the-art audio visual and lighting system, including a 12,000-lumen projector and 25-foot floor-to-ceiling projection screen. With the touch of a button, translucent sun and black-out shades over the glass walls turn the Great Hall into a perfect environment for video conferencing, movie premieres, and multimedia presentations.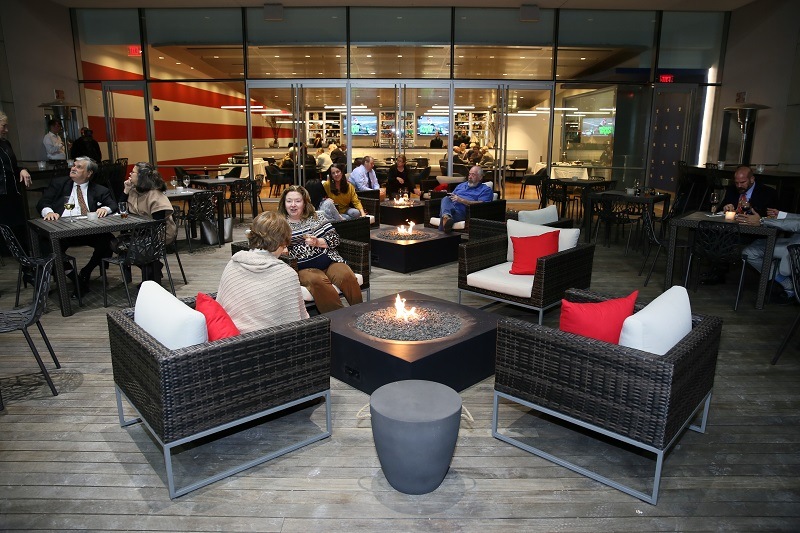 42 bar and table, the Clinton Center's onsite restaurant, is the ideal setting for an intimate event. 42 bar and table is located on the northern edge of the facility and its 2,000 square feet offers beautiful views of the Arkansas River and the Clinton Presidential Park Bridge. The restaurant also features a river view terrace, where modern architecture and natural beauty converge.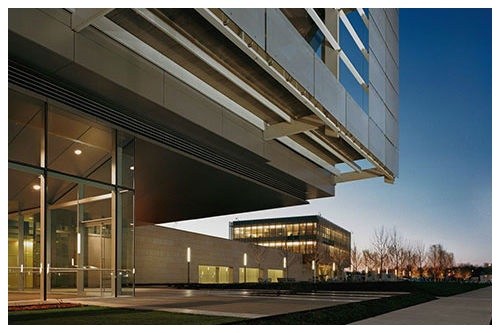 Lined with oak trees and flora native to the area, the Scholars Garden sets a charming scene for outside events. The 18,000-square-foot garden, located between the Choctaw Building and the National Archives and Records Administration building, is an excellent space for a company luncheon or late afternoon cocktail reception.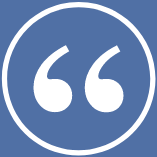 The new 42 bar and table space is absolutely beautiful. Easily one of the top restaurant spaces in town.Rock City Eats
1200 President Clinton Avenue
In the Clinton Presidential Center
Little Rock, AR 72201
501-748-0454